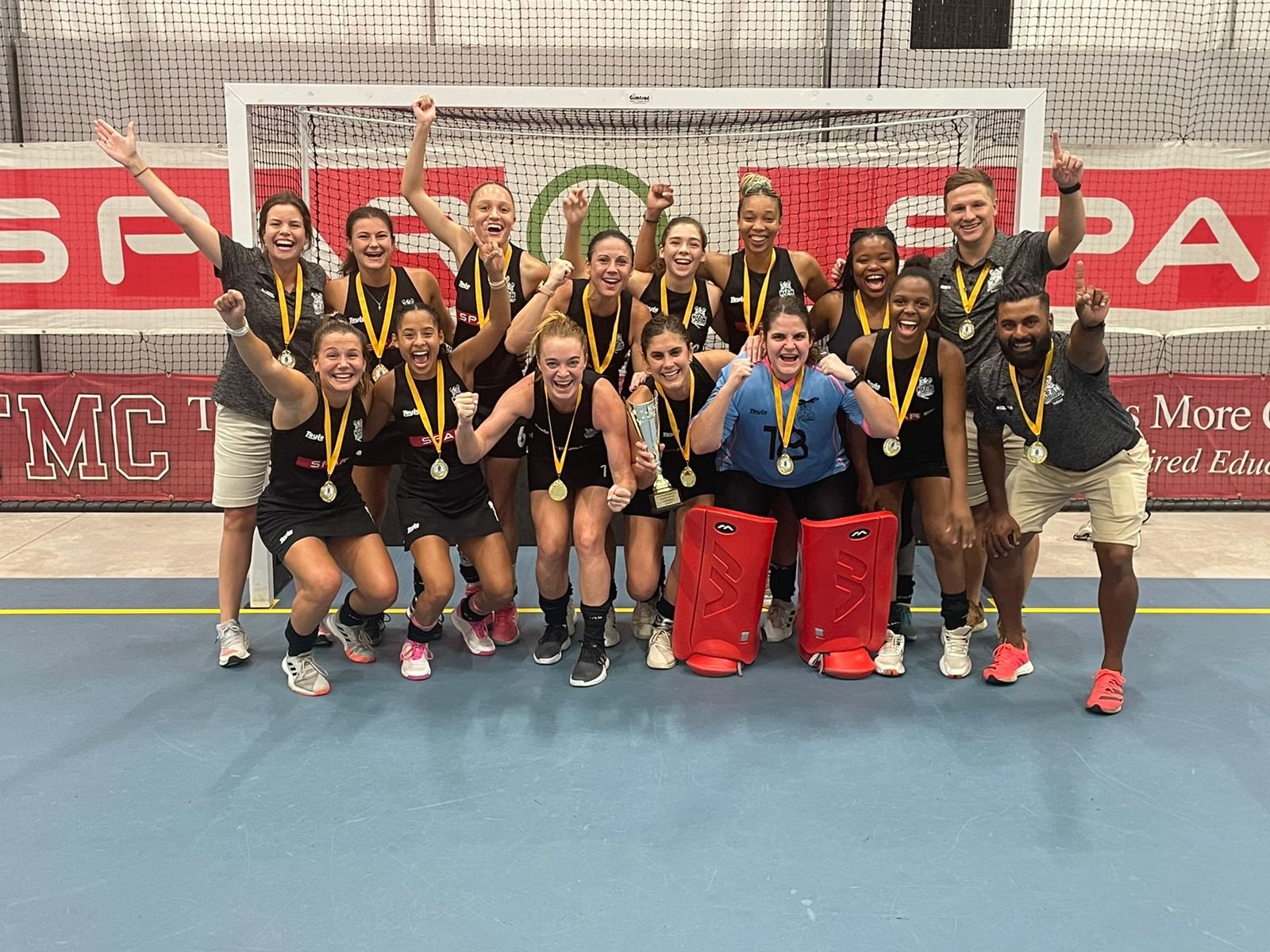 48 games of hockey were played over four days at Thomas More College to decide the champions of South African Indoor Hockey. After almost 48 hours of action the defending champions, the SPAR KZN Raiders will wear that title again after beating Western Province in the final, in a repeat of the 2020 final.
It almost started sensationally for the Raiders women when Lilian du Plessis struck the post, but that let off for Province wouldn't last as long as they would have liked. Jess Lardant, the outstanding player of the tournament, punished them not once, but twice as the defending champions surged into the lead.
The exciting WP players were looking for opportunities to make it count but were being brilliantly contained by the host side. They were however offered a route back into the game when a goal bound shot struck Chardinay Peterson on the line. The penalty stroke though was fired wide by Kayla de Waal.
It was a moment that would be pivotal in the game as the Raiders went up the other end and Kelsey Swanepoel was quick thinking in creating and taking her chance. It was a major sucker punch to the Province side who had fought so hard to get back into the game.
Despite their best efforts the WP ladies were unable to pull a goal back but rather watched the gap extend when Nepo Serage was penalised for a foul and gave away a stroke that was converted brilliantly by the experienced Lilian du Plessis.
Western Province was able to get a consolation goal late in the night, which their endeavours deserved with the effervescent Daniella De Oliveira netting late on. It was too little too late for the Cape side though and for the second tournament in a row they had to settle for the silver medal.
Earlier in the night after a sensational game between Southern Gauteng and WP Pens could not be separated in normal time, the women from Johannesburg made it count in the shootout and finished with the bronze medal.
SA Indoor Hockey IPT 2022 | Final Standings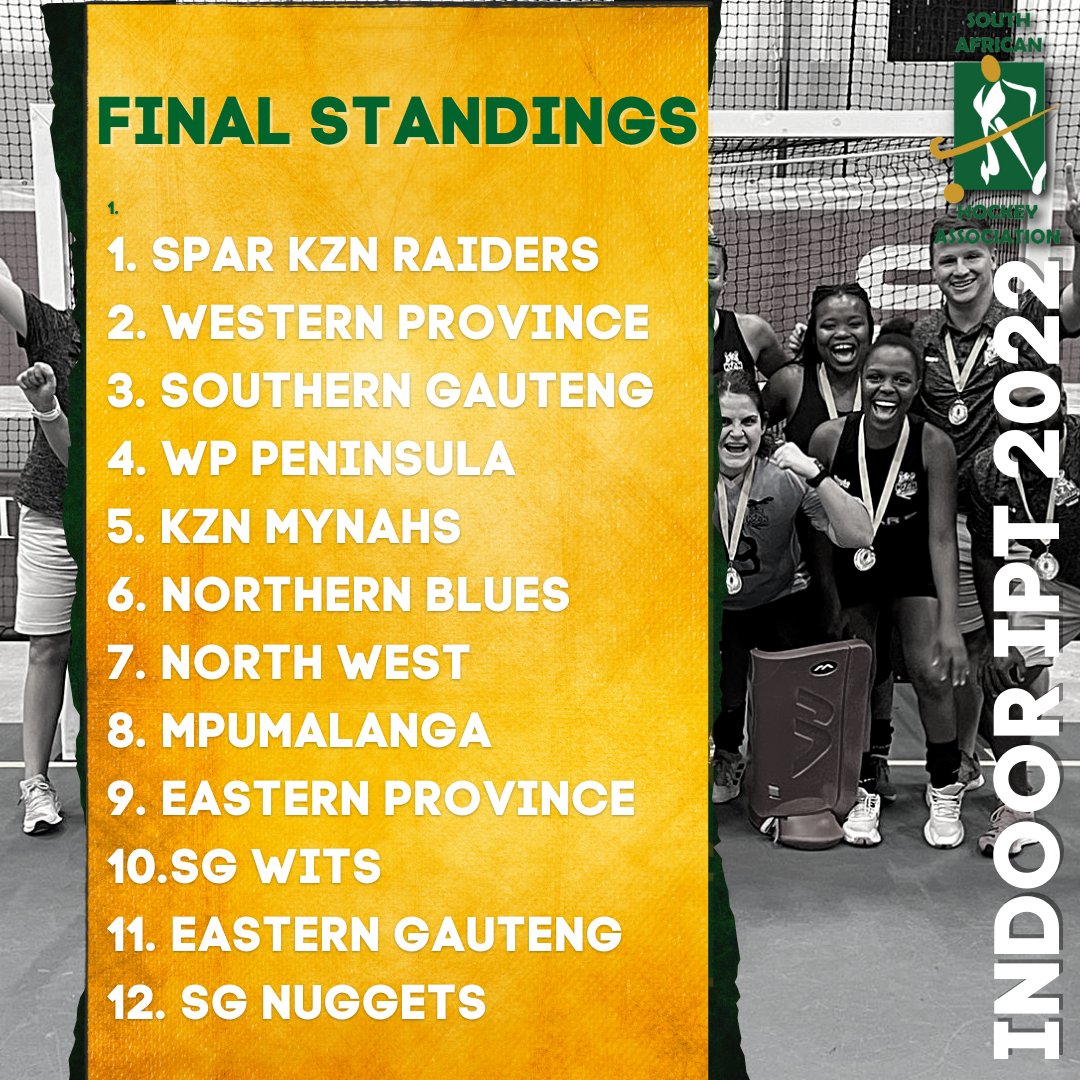 Individual Awards
Player of the Tournament: Jessica Lardant (SPAR KZN Raiders)
Top Goal scorer: Kayla de Waal (Western Province)
Goalkeeper of the Tournament: Charlize Swanepoel (Mpumalanga)
Young Player of the Tournament: Laiken Brissett (Northern Blues)