Super Group, who provide a vast array of international supply chain and fleet management services and operate a vehicle dealer network in South Africa and the United Kingdom, announces its official partnership with one of our nation's premiere female sports teams, the South African Women's Hockey team, and is expanding its brand presence in the sports market, which is growing exponentially globally.
Hockey is one of the fastest growing schools sports in the country and has made significant progress in all areas including the announcement of this new sponsorship deal.  There has been  greater gender integration in the way SA Hockey hosts tournaments and events, increasing awareness through broadcast partnerships with SuperSport hosting world class events and attracting the worlds' best hockey teams to our local shores.
Super Group will be on board to assist the National Women's team prepare and compete at the Vitality Women's Hockey World Cup in London from the 28th July to 5th August where our team will look to improve on their 9th place finish at the Hague in 2014. The event is one of the largest Women's only sporting events that the UK has hosted to date.
Super Group's sponsorship will be well received by the public and the hockey community as the ever-needed funding is a critical component of the game of hockey. With hockey not being a professional sport in South Africa, the sustainability of the sport is reliant on such partnerships. The growth and participation of hockey around the globe is definitely a source of excitement for Super Group. 
Mr Peter Mountford, the Chief Executive Officer for Super Group explains the value proposition for the alignment as follows: "For Super Group, this sponsorship signifies an opportunity to give back to the South African sports public and support an excellent team whose high International Ranking is unique amongst Competitive Countries who are all full-time professionals."
"The partnership with Super Group speaks volumes to the character of Hockey in our country, in particular the Women's game. One of our goals is to drive positive change in Women's sport through the performance of the national team and having Super Group on board presents an excellent opportunity for this," says SA Hockey CEO Marissa Langeni, "We are thrilled to have Super Group on for the next part of this journey!"
The 14th edition of the Women's World Cup will be broadcast live on SuperSport while the fixtures are available on the SAHA website https://www.sahockey.co.za/
African women champions South Africa have announced their 18-player squad for the 2018 FIH Vitality Hockey Women's World Cup. Sheldon Rostron's squad, who qualified for the World Cup when they finished fifth at the FIH World League Semi-Final in Johannesburg in June 2017, features a blend of some superb youngsters coupled with experienced campaigners.
One of the notable names missing is Ilse Davids, who announced her retirement recently, while SA Player of the year for 2016, Celia Evans, misses out through a knee injury.
Shelley Jones and Dirkie Chamberlain will be key to South Africa's approach at the World Cup as they take part in their fourth World Cups. Dynamic duo Lisa-Marie Deetlefs and Sulette Damons will take part in their third, while Nicolene Terblanche returns for her second after featuring at the Hague in 2014.  Their collective experience will be key to a South African side featuring some incredible youngsters.
There is a return to the squad for Tarryn Glasby and Lilian du Plessis (Her second World Cup as well) who missed out on the Commonwealth Games, adding a much-needed threat in front of goal to the explosive talent of Candice Manuel. While the experienced trio of Erin Hunter, Nicole Walraven, and Kara Botes will be joined in defence by the exciting Simone Gouws, who was the Junior Player of the Tournament at the recently completed IPT.
Kristen Paton and Ongi Mali, often spoken of as the future of SA Hockey, will now be a very active part of the present. The team is completed by the Western Province duo Quanita Bobbs and Jade Mayne, who will look to continue their fine form in the green and gold when arriving in London.
South Africa will take part in Group C facing off against Germany (World Ranking – 6th) on 21 July, Spain (11th) on 26 July and Argentina (3rd) on 28 July. Teams that finish first will progress straight to the quarterfinals, teams finishing 2nd or 3rd will move to the playoffs while the fourth-placed team will be eliminated.
Sheldon Rostron, head coach of the South African women, is excited to work with the team: "The group that we have created has a good blend of experience and youth. We have looked at specific skill requirements as well as the players form over the past 12 months. Simone Gouws will add a different dynamic in our defence, which we feel is needed, while the return of Lilian will make us a more threatening attacking team. As much as this is a team for the FIH Hockey Women's World Cup, it is also a team to build for the future of SA Women's Hockey."
SA Hockey would like to thank Grays South Africa and Private Property for their continued support of SA Women's Hockey.
SA Women's Hockey Team for the 2018 Vitality Hockey Women's World Cup
| | | |
| --- | --- | --- |
|   | Name | Province |
| 1 | Phumelela Mbande | Northern Blues |
| 2 | Marlize van Tonder | Southern Gauteng |
| 3 | Erin Hunter | Southern Gauteng |
| 4 | Kara Botes | Southern Gauteng |
| 5 | Simone Gouws | Free State |
| 6 | Nicole Walraven | Free State |
| 7 | Lisa Deetlefs | Southern Gauteng |
| 8 | Shelley Jones | Kwazulu Natal Raiders |
| 9 | Kristen Paton | Southern Gauteng |
| 10 | Quanita Bobbs | Western Province |
| 11 | Nicolene Terblanche | Northern Blues |
| 12 | Sulette Damons | North West |
| 13 | Candice Manuel | Western Province |
| 14 | Ongi Mali | Eastern Province |
| 15 | Lilian du Plessis | Southern Gauteng |
| 16 | Tarryn Glasby | Western Province |
| 17 | Dirkie Chamberlain | North West |
| 18 | Jade Mayne | Western Province |
Photo: Sydney Mahlangu/BackpagePix
After 176 games for the South African Women's Hockey Team, the diminutive midfielder Illse Davids has decided to hang up her stick and call time on her international career. Having debuted back in 2007 at Kenya in the African Hockey Cup of Nations, the former Wynberg Girls High School student, was a constant on the team sheet under Jenny King, Giles Bonnet and later under Sheldon Rostron. Along her career, Illse Davids represented South Africa at two Commonwealth Games (2014 & 2018), the 2014 FIH Hockey World Cup and the 2012 London Olympics. Of course at that 2012 Olympic Games South Africa finished 10th, but an absolute highlight, both of that tournament and of Illse's career, was the 7-0 demolition of USA in the Pool B encounter. Another game that stood out for was a 4-0 win over Argentina in Bloemfontein in 2010, the first time South Africa had ever beaten Argentina. The decision to retire came on the back of the calf injury she incurred at the Commonwealth Games in the 1-1 draw against Malaysia, limiting her to just two appearances and ultimately made Illse decide to call it time on her International career.
National co-captain Sulette Damons will look back fondly on the career of Illse Davids: "She's a true role model on and off the field. Her infectious laugh put a smile on our faces at the toughest of times. Her passion for the game, her knowledge of the game and will to win are what I admire most about Illse. It's been a massive honour to learn from her and to play alongside her." Although Illse is still keen to play Provincial hockey, her passion for the game extends further as she is now the hockey manager as well as a coach at Hoër MeisiesSkool Bloemhof in Stellenbosch, currently ranked 14th in the country. So well we may miss Illse on the field, we are grateful that she will be helping breed the next crop of youngsters in Stellenbosch! Marissa Langeni, the CEO of South African Hockey Association, shared her thoughts on Illse's career: "Illse Davids will certainly be missed. She has been a central part of the national women's team over the last few years and has inspired many a young girl from all walks of life to achieve greatness. Illse's passion for the game and South African Hockey has always shone through. On behalf of the Executive Board of SA Hockey as well as the greater hockey family, I would like to thank Illse for her contribution to the national team. We wish her all of the best for the future and look forward to seeing her involved further in the sport that she loves." 
Photo: Manuel Queimadelos Alonso/Getty Images Europe
I asked Illse to share a message for the young women of South Africa that hope to one day emulate her. "Never give up on your dreams, I always believed that I would wear the green and gold. Whatever setbacks occurred on my journey, I learned from them and kept going until I achieved what I set out to accomplish!"
SA Hockey would like to thank Illse for the years of service and wish her all the best in her future endeavours.
In recent years there have been some incredible fairy-tale victories in sport, where teams have risen against the odds to secure a title. None of these have been more prevalent in world sport than the victory of Leicester City in the Premier League in 2016. Of course, the blueprint for that success was actually written in 1980, when 16 hastily assembled, ill-prepared ladies represented Zimbabwe at the Moscow Olympics. Liz Chase, one of two players with International experience having represented South Africa, was appointed vice-captain as Zimbabwe set about shocking the World with a gold medal. She scored in their opening win against Poland and again in the 2-2 draw with Czechoslovakia. She then set up the final goal in a 4-1 win against Austria to secure Zimbabwe a historic and unlikely gold medal. Dubbed the "Golden Girls" by the media in Zimbabwe, they were met by cheering crowds on their return home and were briefly national celebrities.
Liz was born in Mutare, with her high school years being spent at Girls High School in Harare. Her hockey talent was seen early on and she has had an illustrious and distinguished playing career. From the National Schools team in 1966 to National under 21 and to the senior side, there was little that Liz had not accomplished. Liz was a strong running, hard-hitting striker, with a turn of speed, good ball control, and great vision. Her skill on the field was matched by her coaching skills off it and this she took with her to South Africa. She was in charge of the phys ed department at Wits for a number of years until her retirement in 2015. Liz was not just a significant force in Zimbabwean Hockey but also in South African Hockey. In 1976 and 1977 Liz was chosen to represent the Springbok Ladies Hockey team. Liz coached the Southern Gauteng Team in the early 90's and went on to be a South African National Selector in the mid to late 90's Liz was the current Chairperson of the South African Players Association. The association is a past player-driven initiative to ensure a network of current and past players of the women's national team.   As has been said by many SA players Lizzie was the glue that kept the SA Players Association together. Her enthusiasm and passion were exceptional and contagious to all around her. We all owe it to Liz to continue her legacy and keep the SA Players Association active and functioning in the way she set it up.
The words of Jo Morley-Jepsen are the most appropriate to sum it up: "Liz was an extraordinarily special lady who had the ability to make everyone feel better about themselves. She is going to be missed terribly by all who have had the privilege to know her. Liz was honest; fair; helpful, kind, passionate, professional and respectful. Her resilience as a human being was so evident in the last few years of her life and particularly the last few days. We, as a hockey community, have lost a true legend and an outstanding ambassador for the sport of hockey. Rest in Peace Dear Lizzie."
The South African Women's hockey side today fell short in their quest to qualify for the Semi-Finals of the Commonwealth Games when they were defeated by India on the Gold Coast. South Africa entered the match knowing that only victory would be sufficient.
India, however, set up to frustrate the South Africans and set about sitting off of their African opponents and waiting for the opportunity to counter-attack. The tactic was applied perfectly as the SA ladies found chances hard to come by. Having reached half-time with the scores still level.
The second half saw South Africa try and raise the tempo, but once again that led to openings in the defense and warning signs were evident when Gurjit Kaur cannoned a shot into the crossbar in the 38th minute from a penalty corner.
The warning saw South Africa try and raise the intensity the resolute defense from India frustrated the African champions again and again. At the end of the third quarter, the game was still level and the South Africans knew that they would need to hold out for one more quarter and nick a goal.
But that was thrown into disarray when India got the 1-0 lead. Navneet Kaur led the counter-attack, before passing it onto the Vandana Katariya who was positioned at the top of the circle. Vandana passed the ball to Rani, who made a beautiful turn after receiving the ball, to roll the ball in for the 1-0 lead.
South Africa tried desperately to create chances in the final quarter, but when the Video Review was called for and reversed a late penalty corner for South Africa it was clear that it was not to be South Africa's day. The game ended in a 1-0 defeat and now South Africa will now play off for 5/6th against Canada.
Final Score
South Africa 0-1 India
Next Game
Friday 13 April – South Africa vs. Canada – 06:00
It was a much win game for the South African women's hockey team as they came up against their Welsh counterparts. Sheldon Rostron's team had shown glimpses of quality against Malaysia but were frustrated by their inability to control the game, it was clear that the team set about getting this right against Wales.
South Africa would not underestimate the Welsh who themselves celebrated the result of the tournament when they beat India in their opening game. With the game being Wales's final group game, a victory for them would put them level with India and England on points and would have seen South Africa eliminated from the medal competition.
In the blistering heat, the game started and it was South Africa who took to the pressure cooker best and managed the possession incredibly well. The chances being created were half chances at best and with a degree of frustration building towards half time it was Candice Manuel who finished off a fine team move with a sliding deflection. The goal and the celebration were reminiscent of the fine performance of Manuel against the USA when she helped SA qualify for the Hockey World Cup.
In the second half, South Africa surged again and again but failed to punish the Welsh who were defending with massive amounts of heart. Time and time again the penalty corner proved ineffective for South Africa, which will be a worry for the coaching staff, but the team kept pushing and Kristen Paton, in particular, was a driving force for this. The youngster has been a hit with the commentators in Australia and rightfully so.
As the game progressed the question changed from if the next goal would come to when it would come. The answer to the question was soundly delivered by Jade Mayne in the third quarter as she finished off after great work by Sulette Damons and Quanita Bobbs. South Africa had the lead that their dominance deserved and they were never going to let it go.
While there will still be concerns about the wastefulness in front of goal, the SA coaching staff will be happy that the fluidity of play has started to click and they are gearing up to bring their biggest performance in the final group game against India tomorrow. A victory for South Africa will secure a spot in the final four and a chance to playoff for the medals.
Final Result
South Africa 2-0 Wales
Next Game
10 April – 11:32 – South Africa vs. India
The South African Hockey Women are currently in Australia at the Commonwealth Games with a goal to try and secure a medal against the odds. If they are going to be successful then they will be looking towards Phumelela Mbande in goals to be a differentiating factor.
The Carter High School product has earned 25 caps since her debut against Chile in 2013 and before she darted off to Australia we had a chat with her about all things hockey
There seems no more obvious place to start than to ask, why goalkeeper?
I initially started playing goalkeeper because no one else wanted to play there, and I was the newest kid in the school! It didn't take very long for me to realize that GK was 100% the position I preferred... I find a nice balance of being part of the team while being my own team within the team. I'm a person who finds comfort in order and control, and in clarity and understanding of the task at hand, and I believe being a goalkeeper allows me to tap into that aspect of the game a lot more than playing outfield (we can't lose if I don't let them score).
So you dream about one day scoring a goal for your country?
If the German keeper could do it, what in the world could stand in my way?
How are you feeling about your preparation for the Commonwealth Games?
I think that we as the SAW team were very fortunate to have had a 2-week preparation camp in the last 3 weeks before heading off to Australia. After missing out on our first training camp earlier in the year due to a very busy work schedule, I was feeling a bit nervous and uncomfortable. I believe this last bit of preparation combined with all the work we've done building up to this moment has really put us all in a good position and we're going in with confidence
You already have a great hockey CV at such a young age, what has been the highlight of your hockey career so far?
This one's easy, being part of #teammzansi for Gold Coast 2018.
The SA Women's Hockey team strikes the general public as a team who have a lot of fun, who is the biggest prankster or joker in the team?
Nicole La Fleur! She gives me surprise hugs all the time!
You are almost a Chartered Accountant as well, how do you manage the work-life balance?
I'm still busy with my 3 years of articles to try and qualify as a CA. I have been fortunate enough that my employer, PWC, has done their best to ensure that I'm given enough time off in order to attend my national hockey camps and tours, for which I am very grateful! That, combined with the coaching and management's staff's patience, understanding and assistance has been paramount to the functionality of my two worlds. The team has also been very supportive, knowing that we all have our struggles in trying to be as professional as possible while still maintaining careers outside of Hockey. Balancing the two comes with many challenges, but I am doing what I love which makes it more than just okay.
You have now played in both of the PHL tournaments, what have your PHL experiences been?
I absolutely loved the first PHL, nothing will ever beat a gold medal finish in the inaugural edition of the tournament. I think PHL has brought a lovely dynamic to South African hockey. It provides a unique opportunity for young players to play with more experienced and even national players, and it also challenges the more senior players who have youngsters looking up to them to ensure they set the standard and keep pushing boundaries. The equal distribution of talent across the teams makes for a very unpredictable tournament outcome: PHL 2017 - Case in point (still a sore topic).
There are many young talented players coming through, which young South African hockey player excites you the most?
Without a doubt, Ongeziwe Mali! She's a great finisher and a genuine threat in the circle. If she carries on the way she's headed, I think we will see some very exciting things from her in the future!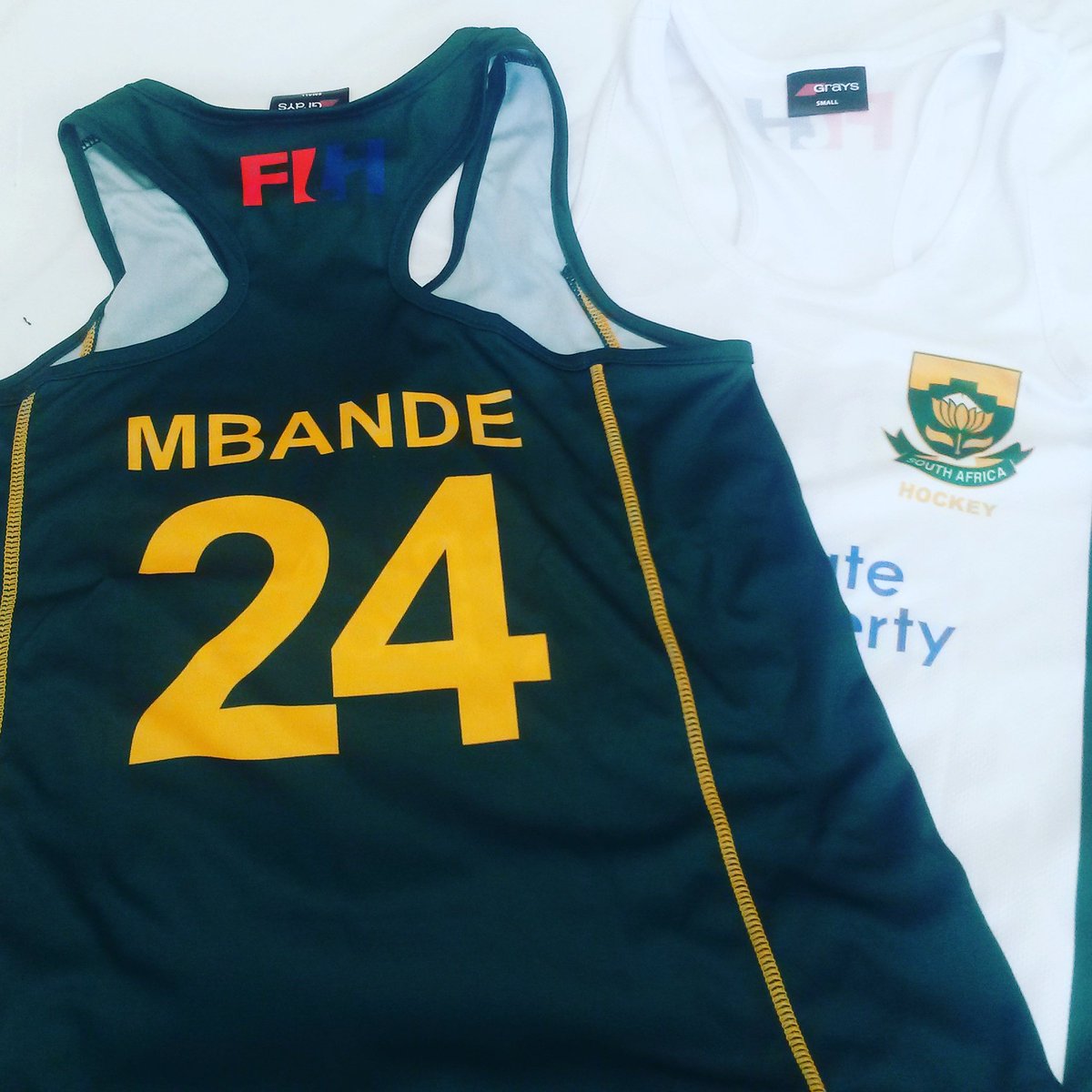 Who is your hockey hero?
Marsha Cox. Not only for her on field hockey achievements, but for the manner in which she captained and lead the team and supported me as a young player in the team.
You can continue to support the rise of Phumz by following her on social media @phumz_24 on Twitter and @Phumz024 on Instagram.
Photo: Sydney Mahlangu /BackpagePix
The South African Hockey Association today has confirmed the call up of Kara Botes to the Commonwealth Games squad to replace Bernadette Coston, who is unavailable to travel with Team South Africa. An urgent "Late Athlete Replacement" application was submitted to the Commonwealth Games Federation who subsequently approved the inclusion of Botes.
Kara Botes is an established indoor and outdoor national player for South Africa having collected over 50 indoor hockey caps (the third South African to reach the milestone) and a further 31 in outdoor hockey. Kara was part of the SA Women's Hockey team that qualified for the FIH Hockey World Cup when they finished fifth at the FIH World League Semi-Final hosted at Wits University in Johannesburg.
Kara also was part of the squad that went to Egypt and won the African Cup of Nations in October last year, further underlining how she should be able to blend straight into the squad in Australia.
The South African Women begin their campaign with a tough start against the English on the 5 April, before taking on Malaysia, Wales and India looking to secure a top 2 spot in group A to qualify for the medal play-offs.
The South African Hockey Association wishes Kara and the team well ahead of their tournament.
South African hockey has been blessed with some incredible players over the years. These players have broken world records, become household names and endeared themselves to the South African public. In our newest feature, The Breakaway, SA Hockey will be catching up with former national players and finding out what exactly they have been up to since calling an end to their careers. We couldn't think of a better player to start with than former captain Marsha Cox.
In 2015 South African legend Marsha Cox hung up her stick and retired from international hockey. From her debut in 2001 aged only 18 to her 330th cap in 2015, there was never a time that South Africa as a nation got anything other than world class service from our world superstar. Marsha's career encompassed three Olympic Games, three Hockey World Cups, and Four Commonwealth Games. Marsha was also recognised globally being nominated for the FIH World XI three times, in 2007, 2009 and 2010.
We had a little chat with Marsha around what's been keeping her busy since she decided to hang up her stick.
"Being a mum, work and being co-chair of the FIH Athletes committee as the athlete's rep on the FIH officials Committee and African Hockey Athletes Rep and board member keep me busy these days" shared Marsha. Marsha has served on the committee since she was elected in 2014 and was appointed as the co-chair in 2016, where she also sits on the officials committee and the responsibility does not end there: "I sometimes step in if Annie (Panter) cannot attend Board meetings and I am also the athlete's representative on the Hockey Pro League management panel"
Marsha has also been involved in work with the International Olympic Committee which started when Thomas Bach invited her to be part of an athlete's group with the launch of agenda 2020 way back in 2014: "Since then I was invited to the IOC athletes forum in 2015 and attended the IOC athletes forum again last year as the FIH representative. I am also a member of the IOC steering committee alongside Penny Heynes and the other representatives across the globe and across a number of sporting codes. The steering committee will be establishing an Athletes charter of rights."
Of course, the game of hockey is still incredibly close for Marsha as her husband Alexander coaches Kampong in the Hoofdklasse and last year won their first title for 32 years. "Being close to hockey, that's the massive advantage of the Dutch hockey culture of going to watch the Hoofdklasse every week and staying close to the game and players while supporting my husband's team!" They have also welcomed a child into their lives, which Marsha perfectly describes as "really exciting but busy at times"
I asked Marsha if there was one hockey memory that stood out for her in her career, "there are so many, to be honest, but one of my all-time favourites is our Olympic qualifier in India in 2012. Winning that tournament will never be forgotten but just the whole story about why we were there, how we go there and what we achieved under challenging conditions was just incredible."
Of course, Marsha has also been keen on giving back and recently was involved in an initiative with the Drakensberg Dragons kit collections and Greenwood primary school. "It's a kind of long story but was actually two initiatives that came together. One being the Dragon Drive on the back of the PHL and the other being my own initiative to revive and help elevate the hockey at my primary school in Durban, Greenwood Park Primary. Together with the help of Wayne Phillips (Riverside Hockey Club – the club of Marsha's youth before the merger) the two initiatives came together nicely and will helpfully grow with Riverside Hockey Club too!" You can read all about the handover of equipment here – http://sports24seven.co.za/sa-hockey-heroes-team-up-with-rhc-to-uplift-and-empower-kids-at-greenwood-park-primary/
As the topic of the Premier League came up as we discussed the Drakensburg Dragons Drive, I asked Marsha for her thoughts on the PHL and its role in South African hockey. "I think that it's great! I think it has the potential to grow into something similar to the AHL or the NZHL and it would be great to see grow to the point that the occasional international guest player could be involved. I would love to see it grow and get more backing from supporters and corporates."
Marsha herself participated in four Commonwealth Games and is quite excited about some of the young talents in the South African squad heading to the Gold Coast and singled out Kristen Paton and Ongi Mali for praise. "I think they both present a very promising future for the team. I also am looking forward to seeing some of the players who I played with that have grown immensely since I stopped like Candice Manuel!"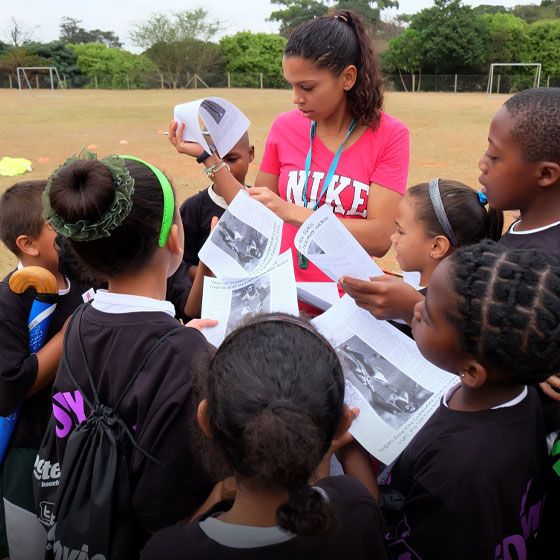 As our conversation headed towards its completion I had to ask Marsha what her plans for 2018 were, "2018 is an exciting year with the World Cup and our role as the athlete's committee to support the next AC elections. I will also continue to be involved with the IOC steering committee as well as all the other committees too! I hope to help support the first African athlete's committee election in 2018! Well in my personal life I'm looking forward to the summer with the husband and the little one while trying to keep fit as well (I run my first half-marathon this weekend!)"
One thing is for sure, Marsha was well known for giving her full go on the field and there is no stopping that effort or determination on the field! Thanks for taking the time to chat with us Marsha and good luck for the big year ahead!
The Breakaway is written for SA Hockey by Tyron "Jabu" Barnard (@TyronBarnard)
There are few names in South African Hockey as unanimously respected as the name of Connie Oh Fond. The marks of her presence will be a consistent reminder for all in SA hockey and in particular the Eastern Province Hockey community.
Aunty Connie as she was fondly and affectionately known was the founding member of one of the oldest women's hockey club in South Africa. A few years ago St Peters Hockey Club celebrated her 70th Anniversary!
Aunty Connie's hockey involvement started as a player and progressed to include various official positions ranging from EP team manageress, official senior delegate to SAWHB meetings and EPWHU President, a role she fulfilled for nearly 30 years. She also served as President of the SA Women's hockey board for a short period.
Nelson Mandela said that "Sport has the power to change the world. It has the power to inspire. It has the power to unite people in a way that little else does. It speaks to youth in a language they understand. Sport can create hope where once there was only despair. It is more powerful than government in breaking down racial barriers." There was no finer credit to this quote than Aunty Connie who was an inspiration to EP and SA hockey during the struggle years!
She was the worst critic and the most ardent supporter of hockey and all those involved with the code at provincial as well as SA level in her pursuance for the best - whether player, administrator or supporter of the code.
Wendell Domingo, member of the SA Hockey Executive committee
"You have heard that Aunty Connie had a strong character and had a low tolerance for the wrongs in life and more especially hockey. She was a no-nonsense woman and would fight for what she believed was right and at times using a few superlatives. Her hearty laugh will echo and be remembered at the hockey field for many years to come. Our prayers and sincere condolences are conveyed to the family and the St Peters Club. May her contribution not be in vain and may her dearly departed soul Rest in Peace."
On behalf of SA Hockey we would like to say thank you for the service to our sport Aunty Connie, may you rest in peace. Your work here is done, your legacy will continue!