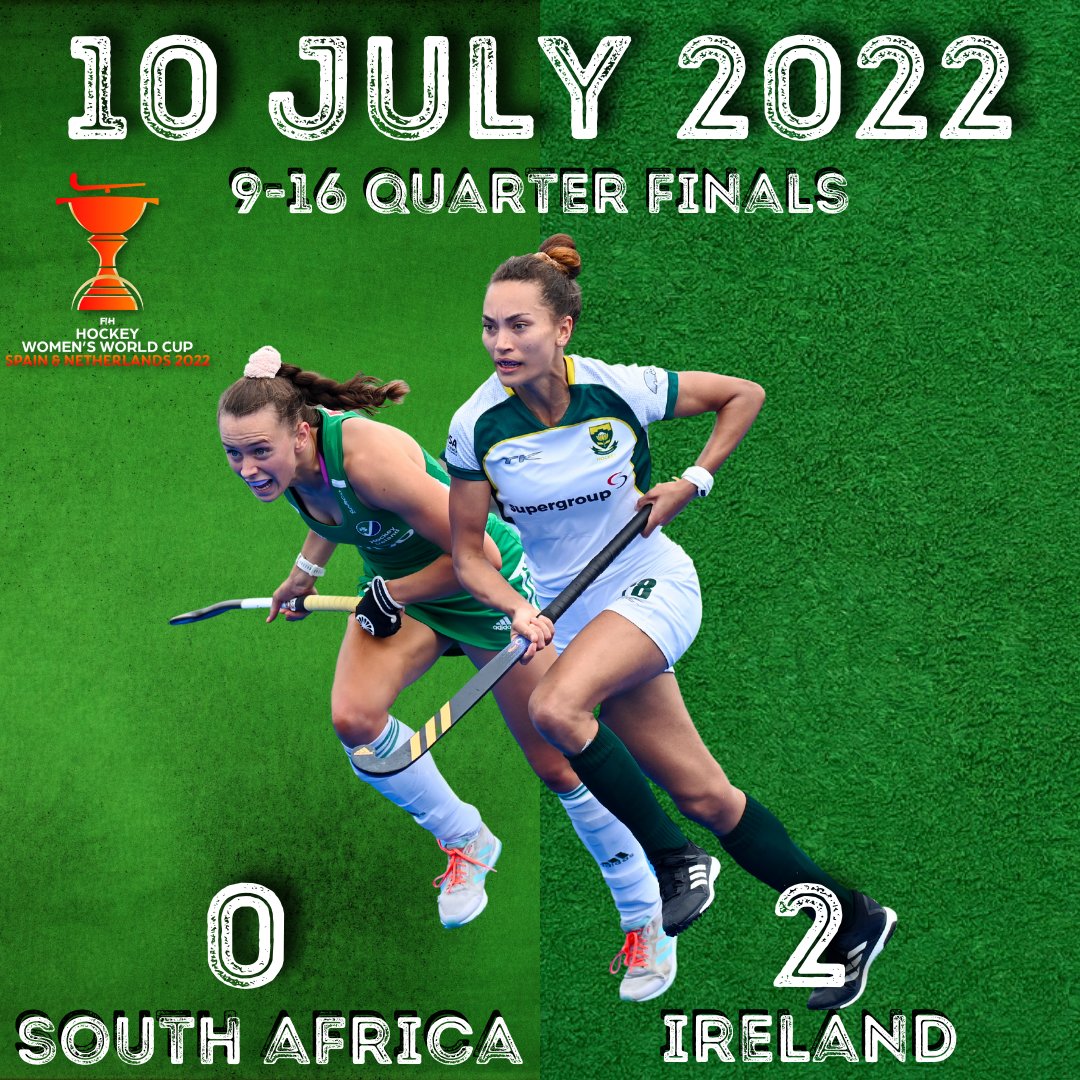 Ireland scored through two penalty corners to emerge victorious over the African Champions and secure a 9-12 playoff spot.
Lilian du Plessis earned her 150th test cap at the FIH Hockey Women's World Cup in Amsterdam today. The South Africans returned to the turf less than 18 hours after defeat to Germany and it was evident that the Irish were far better rested almost immediately.
The Irish dominated the early exchanges creating more circle entries while the African champions continued to look through the likes of Kristen Paton and Thati Zulu to lead the counterattacking display. Despite both sides best efforts the opening quarter created very little in terms of quality. South Africa's best opportunity came from a penalty corner but the shot was well saved.
The second quarter saw an unwanted trend continue for the South Africans as they conceded a high number of penalty corners once again. Once again the defensive efforts were well co-ordinated but the weight of pressure told when the variation shot was slid wide and the diving Sarah Hawkshaw produced the moment of precision that would leave Mbande no chance in the goal.
The Irish looked the more likely to add to the score line but they were unable to do so and the half time break arrived with only one goal in the game.
The South Africans were hoping to come out firing in the second half but received a punch to the gut as Rosin Upton fired in low and hard from another penalty corner to double the lead.
Ireland received several cards in the second half but the South Africans were low on steam and were unable to take advantage of the numerical advantage with a number of opportunities being limited to half opportunities. Lilian du Plessis almost added gloss to her 150th test cap as she fired in a rasping shot that hit the side netting. It was the best chance of the game for the South Africans but they were unable to convert, a frustration for the coaching staff and players.
South Africa will next play the loser of the China and Chile game on Tuesday in the 13-16 game as they look to finish the tournament on a high. The opportunity to finish higher than the world rankings is still in the grasp for the SA Women as they begin their journey on improving their standing in the world game. Some sparks of life are starting to show.