The Inaugural Senior Hockey Fives event got underway today in Lausanne with Five men's and Five women's teams invited to slog it out for the title. The tournament, very much in the mould of the World Rugby Sevens World Tour, is played over two days with the top two teams in the pool contesting the final.
The Women's tournament, in the FIH's newest format of the game, saw South Africa join the hosts Switzerland as well as Uruguay, Poland and India. For the Africans it was the hosts first up for Tsoanelo Pholo's charges.
Switzerland had already played in the opening game of the tournament, triumphing 3-1 against Poland and that early exposure and game time was evident as they came out the more crisp side and led at the half-time break by a goal to nil courtesy of Diana Hoxhaj.
The hosts extended their lead through Nele Pohler and despite the best efforts of the visitors Sofie Stomps put the game to bed with a good goal to make it 3-0. The South Africans would at least get their historic first ever International goal and consolation in the game coming from Lezaan Jansen van Vuuren.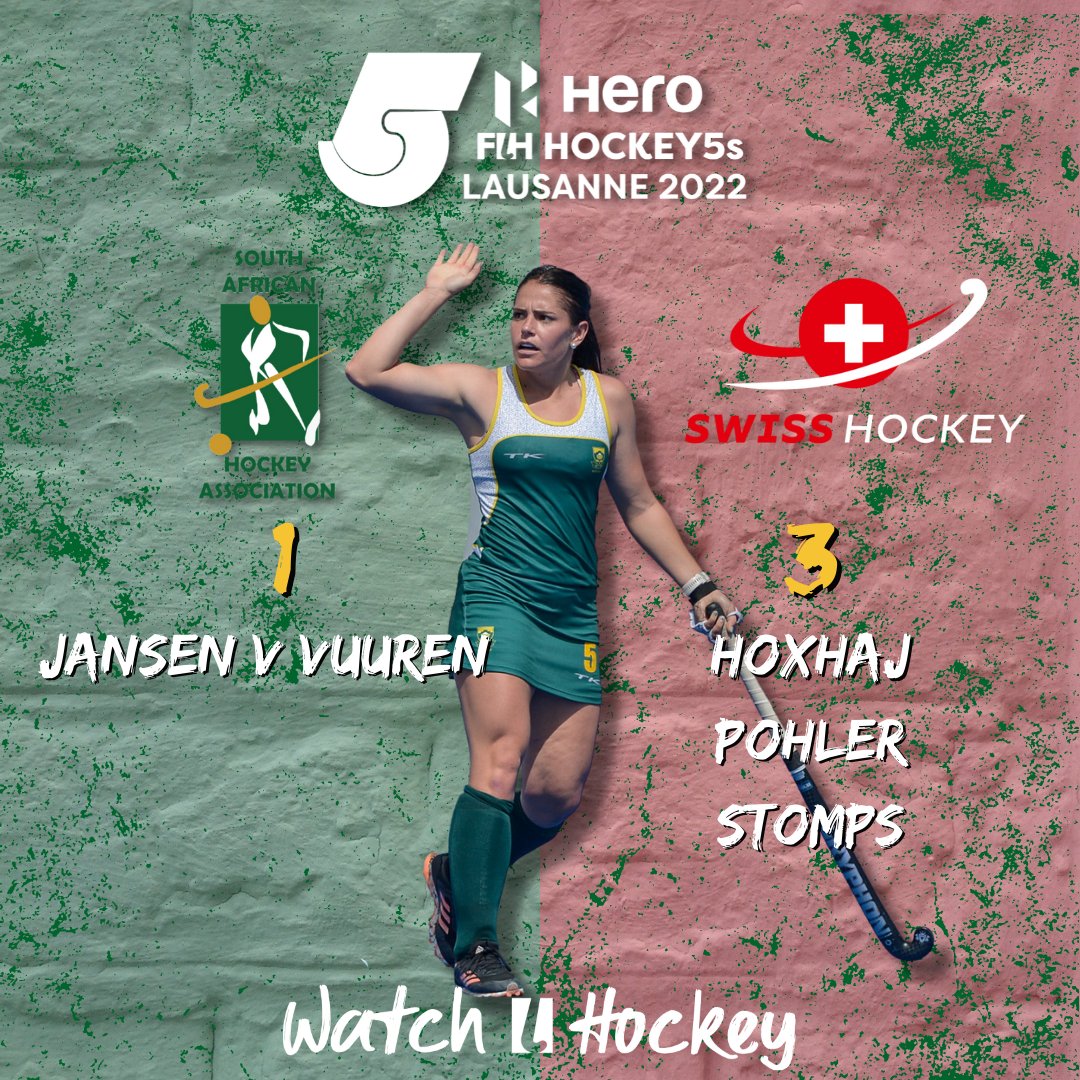 The wonderful format of these tournament's is that you don't have time to wallow in self pity and doubt and two and a half hours after that game ended South Africa were back on the turf to take on Poland, fresh off a surprising 3-1 win over India.
But the South Africans were dialled in from the start and got the goal they deserved when captain Dirkie Chamberlain squeezed the ball into the corner from a Toni Marks cross. The lead was doubled before the break when Toni Marks found space and went from provider to finisher to double the lead. 2-0 at the break.
Two would become three when Candice Manuel scored her first International Hockey5s goal with an instinctive finish in reaction to a decent save. There was a little flutter of the hearts for South Africa when Amelia Katerla pulled one back but within seconds Marks was on hand to deflect the ball home from a Chamberlain cross / shot.
She would complete her hat-trick when she reacted quickest to a Rea Phume shot being saved and smashed it home before a late consolation from Slawinska saw the game end 5-2 to South Africa.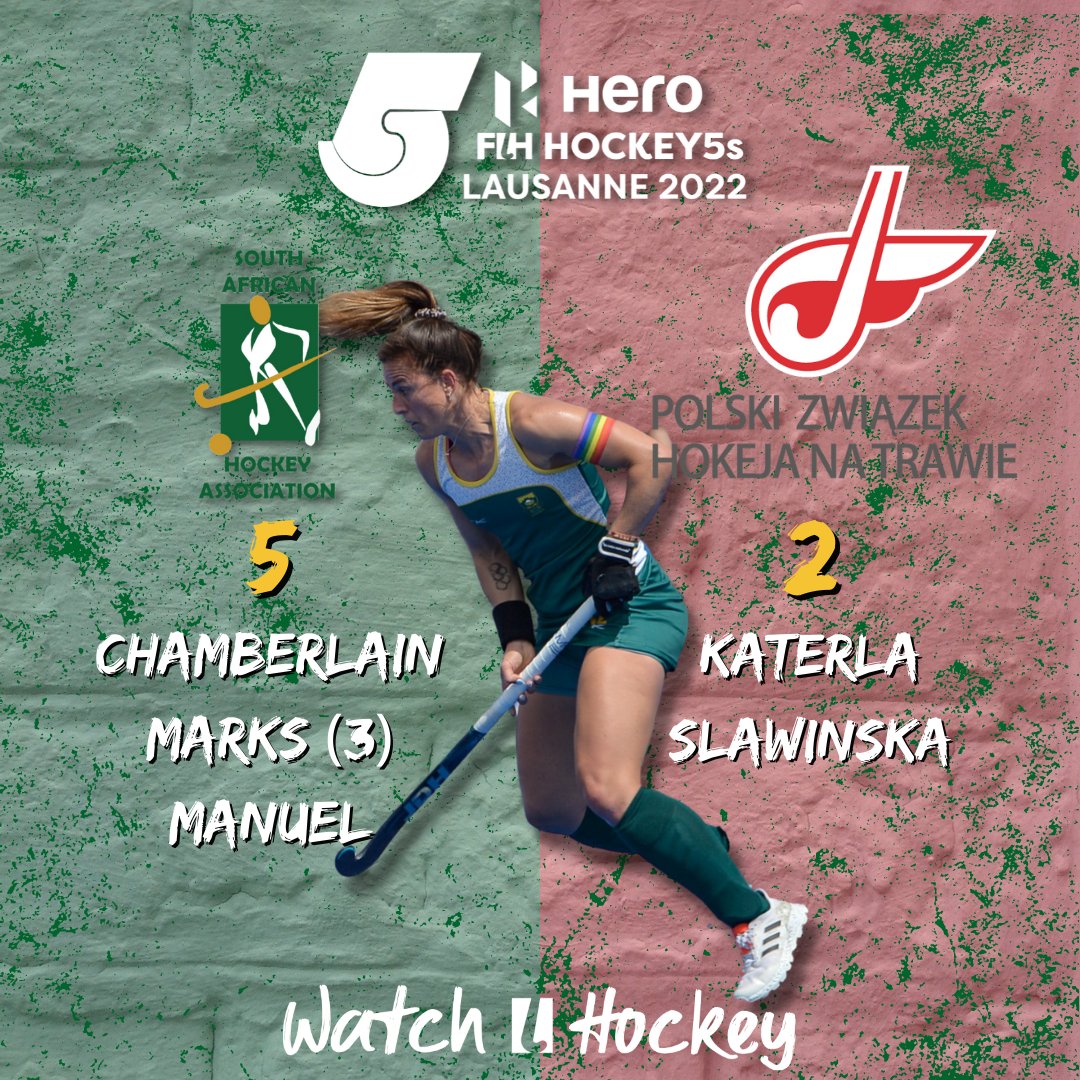 Tomorrow the tournament concludes with the top two teams meeting in the finals. For South Africa to get into that final it will probably target wins in both games tomorrow against Uruguay and India. All games are live on Supersport and on the Watch Hockey App.
Hero Hockey5s Lausanne – Day 1 Results
Poland 1-3 Switzerland
India 3-4 Uruguay
South Africa 1-3 Switzerland
India 1-3 Poland
Uruguay 4-0 Switzerland
Poland 2-5 South Africa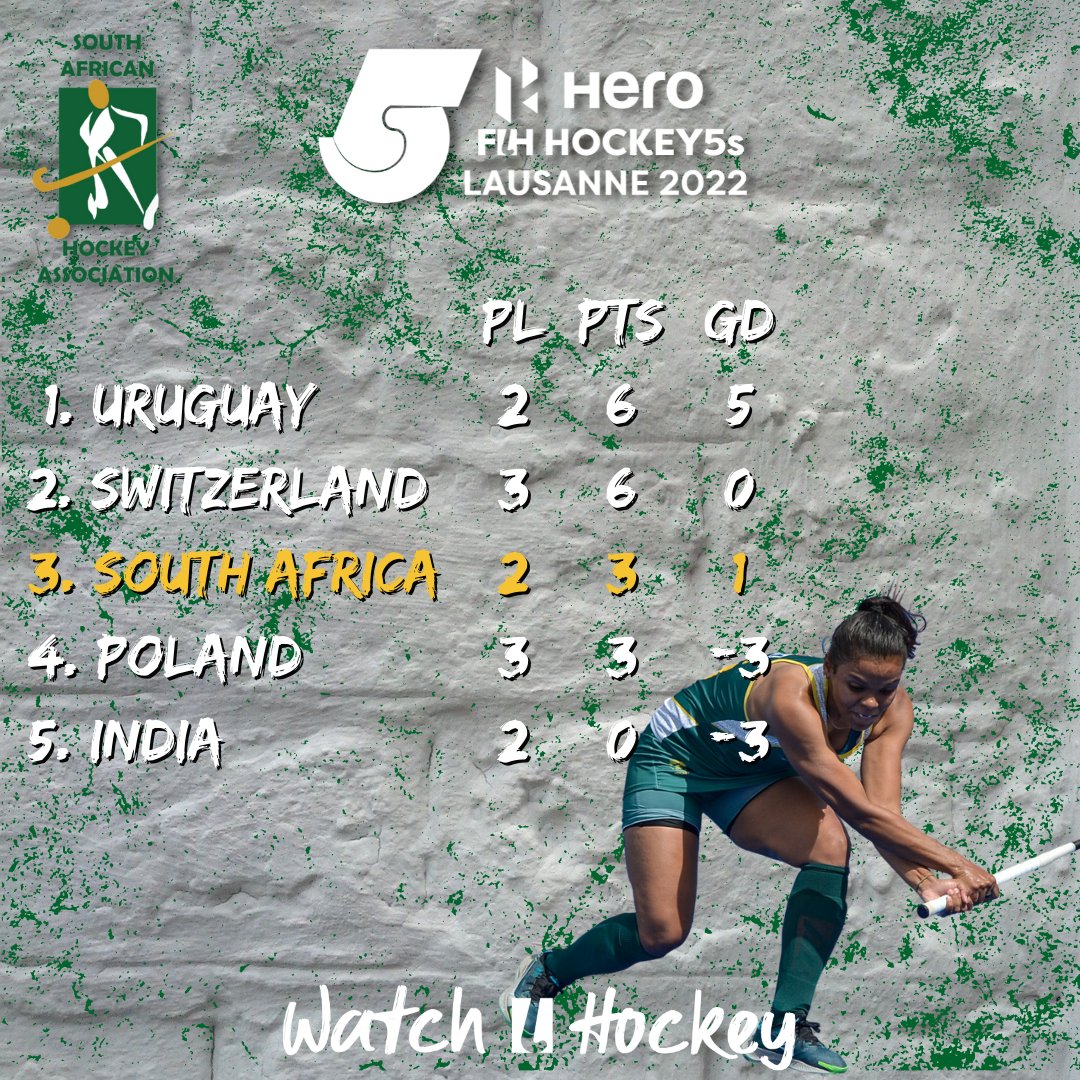 Hero Hockey5s Lausanne – Day 2 Fixtures
South Africa vs. Uruguay
Switzerland vs. India
Poland vs. Uruguay
India vs. South Africa