The South African Hockey Women are currently in Australia at the Commonwealth Games with a goal to try and secure a medal against the odds. If they are going to be successful then they will be looking towards Phumelela Mbande in goals to be a differentiating factor.
The Carter High School product has earned 25 caps since her debut against Chile in 2013 and before she darted off to Australia we had a chat with her about all things hockey
There seems no more obvious place to start than to ask, why goalkeeper?
I initially started playing goalkeeper because no one else wanted to play there, and I was the newest kid in the school! It didn't take very long for me to realize that GK was 100% the position I preferred... I find a nice balance of being part of the team while being my own team within the team. I'm a person who finds comfort in order and control, and in clarity and understanding of the task at hand, and I believe being a goalkeeper allows me to tap into that aspect of the game a lot more than playing outfield (we can't lose if I don't let them score).
So you dream about one day scoring a goal for your country?
If the German keeper could do it, what in the world could stand in my way?
How are you feeling about your preparation for the Commonwealth Games?
I think that we as the SAW team were very fortunate to have had a 2-week preparation camp in the last 3 weeks before heading off to Australia. After missing out on our first training camp earlier in the year due to a very busy work schedule, I was feeling a bit nervous and uncomfortable. I believe this last bit of preparation combined with all the work we've done building up to this moment has really put us all in a good position and we're going in with confidence
You already have a great hockey CV at such a young age, what has been the highlight of your hockey career so far?
This one's easy, being part of #teammzansi for Gold Coast 2018.
The SA Women's Hockey team strikes the general public as a team who have a lot of fun, who is the biggest prankster or joker in the team?
Nicole La Fleur! She gives me surprise hugs all the time!
You are almost a Chartered Accountant as well, how do you manage the work-life balance?
I'm still busy with my 3 years of articles to try and qualify as a CA. I have been fortunate enough that my employer, PWC, has done their best to ensure that I'm given enough time off in order to attend my national hockey camps and tours, for which I am very grateful! That, combined with the coaching and management's staff's patience, understanding and assistance has been paramount to the functionality of my two worlds. The team has also been very supportive, knowing that we all have our struggles in trying to be as professional as possible while still maintaining careers outside of Hockey. Balancing the two comes with many challenges, but I am doing what I love which makes it more than just okay.
You have now played in both of the PHL tournaments, what have your PHL experiences been?
I absolutely loved the first PHL, nothing will ever beat a gold medal finish in the inaugural edition of the tournament. I think PHL has brought a lovely dynamic to South African hockey. It provides a unique opportunity for young players to play with more experienced and even national players, and it also challenges the more senior players who have youngsters looking up to them to ensure they set the standard and keep pushing boundaries. The equal distribution of talent across the teams makes for a very unpredictable tournament outcome: PHL 2017 - Case in point (still a sore topic).
There are many young talented players coming through, which young South African hockey player excites you the most?
Without a doubt, Ongeziwe Mali! She's a great finisher and a genuine threat in the circle. If she carries on the way she's headed, I think we will see some very exciting things from her in the future!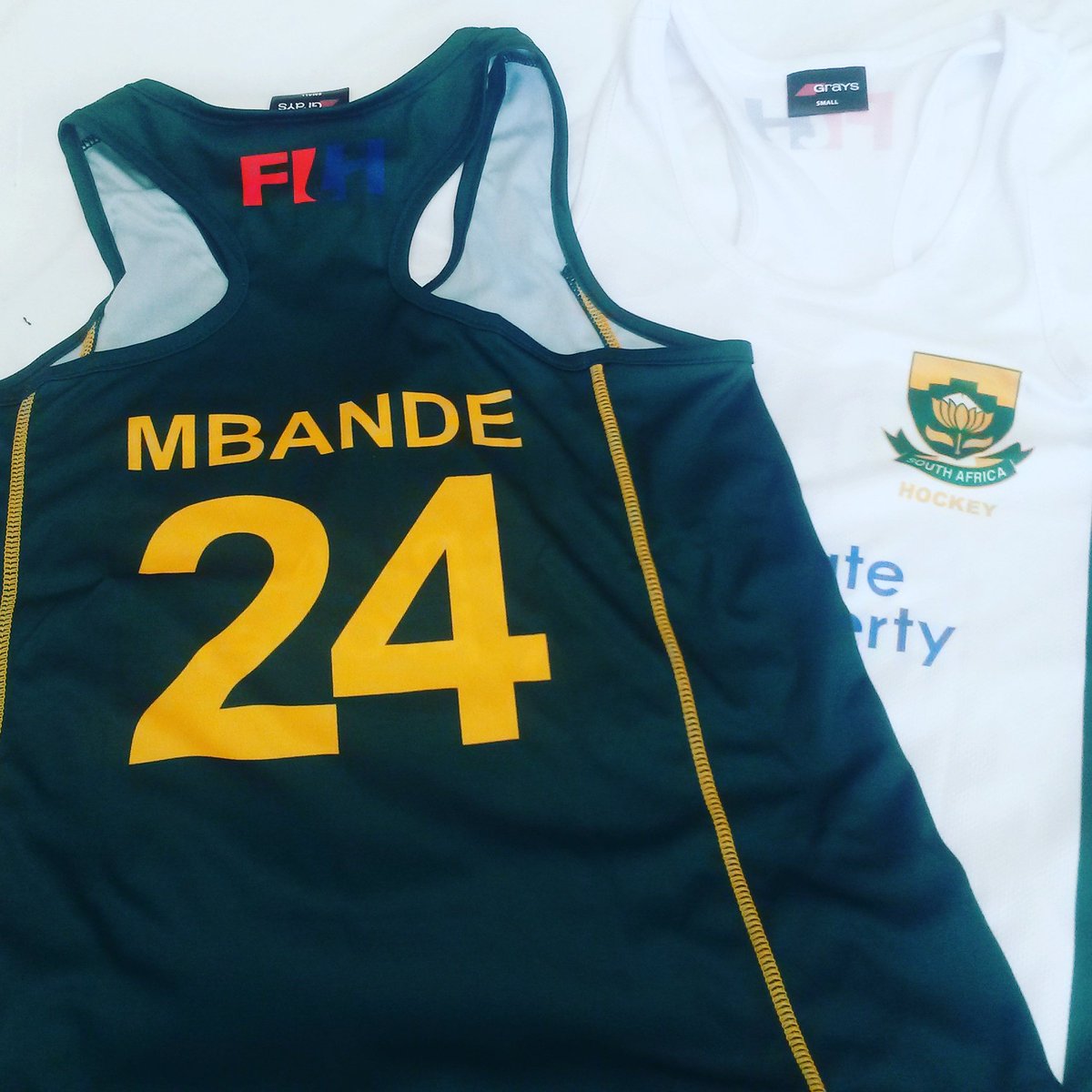 Who is your hockey hero?
Marsha Cox. Not only for her on field hockey achievements, but for the manner in which she captained and lead the team and supported me as a young player in the team.
You can continue to support the rise of Phumz by following her on social media @phumz_24 on Twitter and @Phumz024 on Instagram.