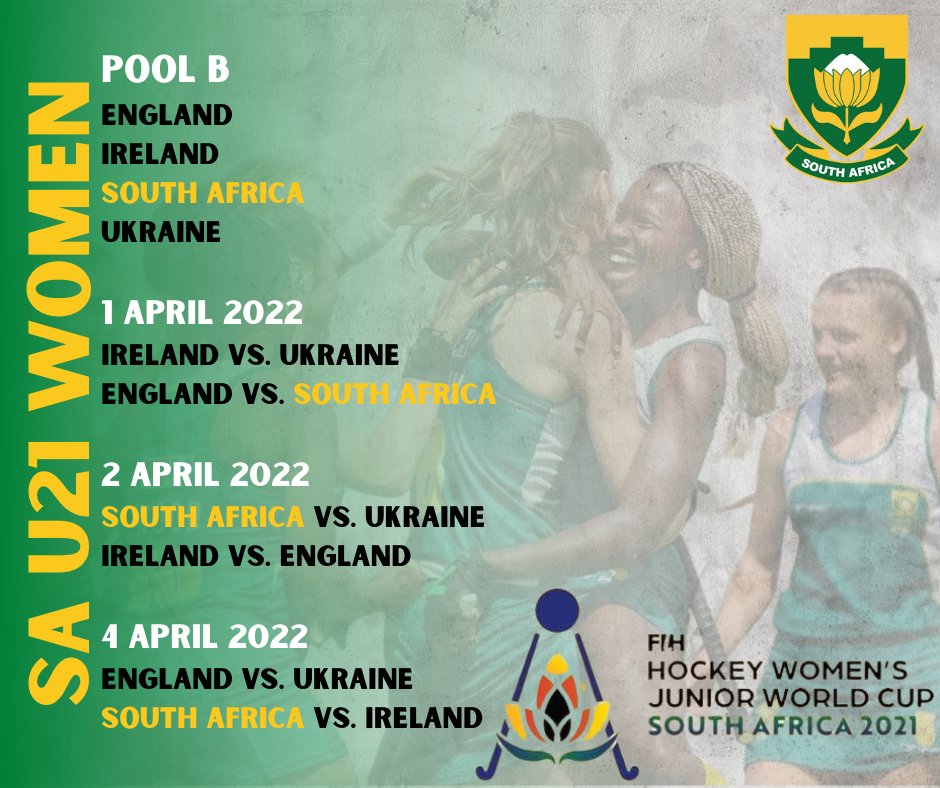 It will be a historic occasion as 16 nations descend on South Africa for the first ever African Hockey World Cup. The Junior World Cup, hosted at Potchefstroom University, is the 9th occurrence of the FIH Womens Junior World Cup and will take place from the 1-12 August 2022. 
South Africa, the hosts, have been pooled with Europeans in England, Ireland and Ukraine. The top 2 from each group progressing to the Quarter Final stage. The South Africans will open the campaign against England, before taking on Ukraine and Ireland. 
The tournament had been due to be hosted in December 2021 but the rampant arrival of the Omnicrom variant wrecked havoc on world sport as events globally were cancelled. Fortunately the executive board were able to identify a gap in the calendar and the tournament was able to be rescheduled in the calendar to now. 
With a number of withdrawals due to COVID, availability of players and the global crisis an opportunity has been presented to a lot of nations who may not have previously contested at the tournament including Austria who have replaced Russia in the tournament. 
Tamlyn Kock, Edith Molikoe and Kayla de Waal are all included in the team having represented SPAR South Africa in the Indoor Hockey Test Series in Ireland this year, while Molikoe is joined by her Tokyo Olympic team mate Onthatile Zulu, who has recovered from the injury she suffered at the IPT last year. A number of players have already made their senior debuts including Bianca Wood and Hanrie Louw, while the core of the team also represented the South African U18 Side at the Youth Olympic Games in Buenos Aires in 2018. 
Due to an update in the regulations of the tournament, all teams have named 20 players from which the matchday 18 will be selected.