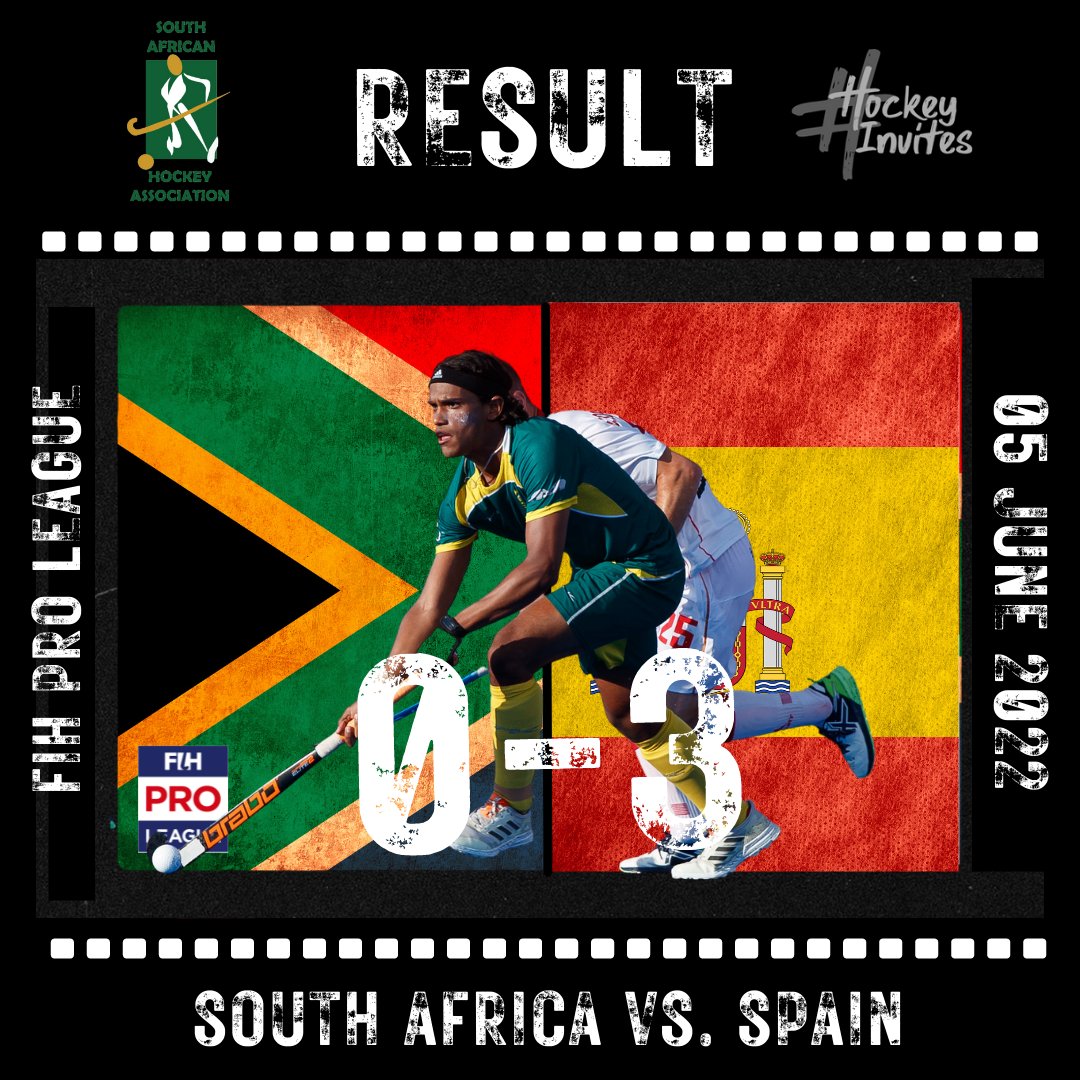 The South African Hockey Men's participation in the FIH Pro League neared closer to its completion in Spain this evening. The African champions have had a tough inaugural season as the gap between the top nations has been highlighted and was further reminded in a 3-0 win for Spain in Terrassa today.
The South Africans have bemoaned their consistently slow start across the tournament and they definitely looked like they were more up for it in the opening exchanges. Both teams created a number of half opportunities but both were effectively dousing the challenges.
In a quarter lacking quality in the final quarter it was Spain who opened the scoring. The goal came after a goal mouth scramble and the goal was eventually turned in by Basterra, although he had to wait a while as the umpires reviewed the decision before eventually awarding it.
South Africa were 2-0 behind in the second quarter with an opportunistic finish. A cross had deflected high off of Gowan Jones. While everyone watched the ball waiting for where it would land, Marc Recasens reacted brilliantly and stole ahead of Jones to guide the ball home.
Spain were 2-0 up at the break and deservingly so. South Africa would be looking to make it more of a contest in the second half, but would be slightly pleased by the defensive performance.
The second half was without much incident or excitement as both teams seemed to go through the motions. It took 18 minutes of second half action for the goal to be scored and it was from a third field goal through De Ignacio-Simo.
There would be no further goal scoring and for just the second time this season the South Africans were denied a goal.
The SA Men now head over to Antwerp where they will wrap up their FIH Pro League adventure.