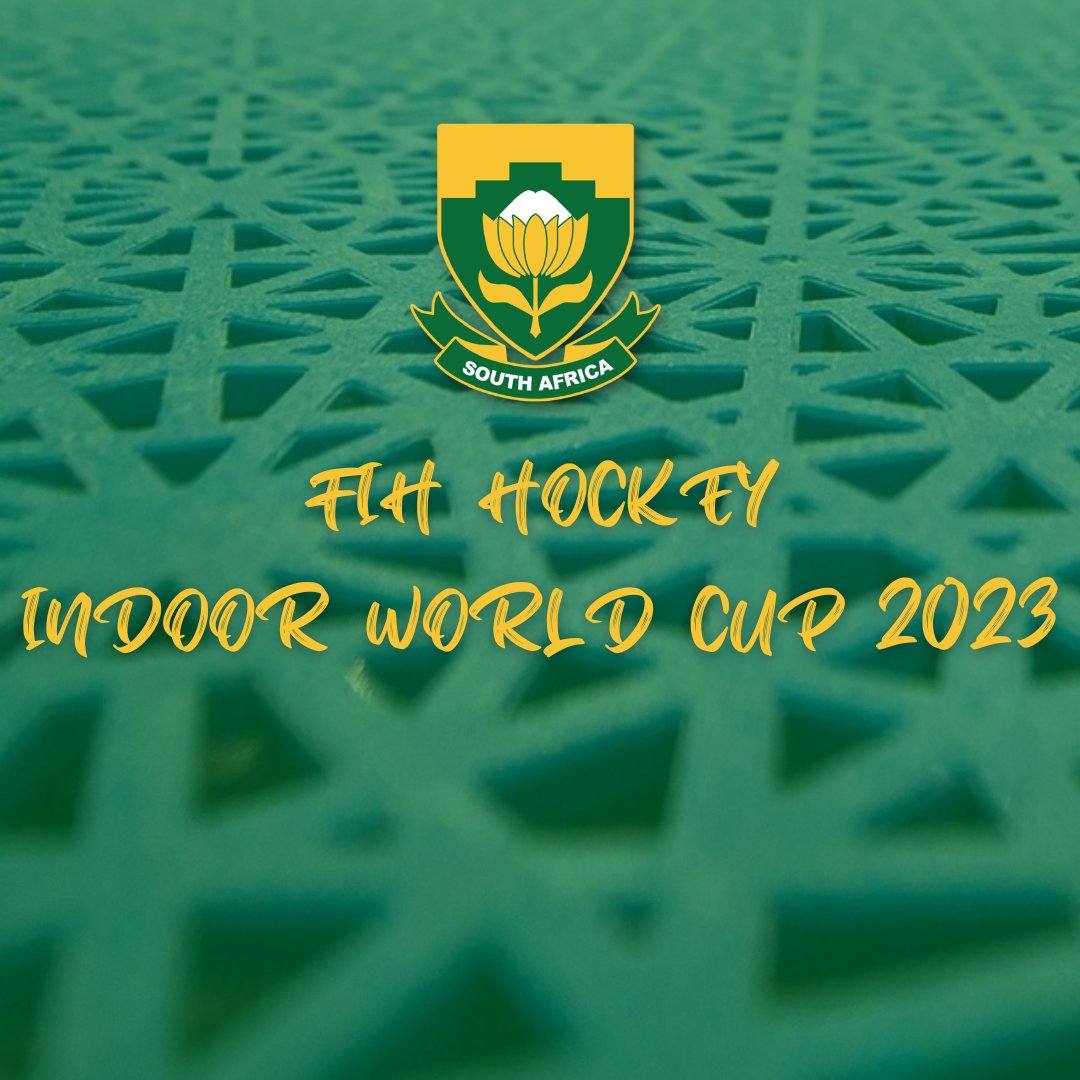 The 6th FIH Hockey Indoor World Cup will take place in Pretoria in South Africa in February 2023. The tournament will feature both the men's and women's 12 best Indoor Hockey Nations competing for the prestigious crown of Indoor Hockey World Champions.
This marks the first time the FIH Hockey Indoor World Cup has taken place outside of Europe. The first Indoor World Cup in 2003 was hosted in Germany (Leipzig) before heading to Austria (Vienna) and Poland (Poznan) in 2011. The two previous editions have been in Germany in Leipzig and Berlin respectively.
The Men's FIH Hockey Indoor World Cup has been dominated by the European Nations with Germany (3), Netherlands and Austria each winning the titles. Austria famously won their first at the 2018 tournament beating Germany on a penalty shootout in the final.
In the FIH Hockey Women's Indoor World Cup it's been a seesaw battle between Netherlands and Germany competing in every final and sharing the titles 3-2 in favour of the Germans.
South Africa have already shown a world class ability to host international tournaments with the recently concluded FIH Hockey Women's Junior World Cup in Potchefstroom was a rousing success further supporting the great work done at the FIH Pro League.
South Africans have a wonderful relationship with Indoor Hockey and have seen thousands of supporters gather for exhibition series featuring the SA Hockey Men or SA Hockey women at Pro Series Indoor tournaments. There is no doubt that the country will continue to raise the bar in 2023 and create a tournament that is impactful and memorable.
SA Hockey Acting CEO Shaune Baaitjies shared her thoughts:
"As a country we are proud of our ability to host World Class events. We are thankful that the FIH have entrusted us with the first Indoor World Cup hosted off European soil. South Africa has a proud history of hosting World Class events and we are committed to uphold that standard and bring a truly South African event to the world!"